Welcome to Luxury Villas North Bali
Five star luxury Villas North Bali
Three luxury Villas on the North Bali sea just ten minutes' drive from Lovina. The three Villas are right on the beach with superb ocean views of the sunrise and sunset.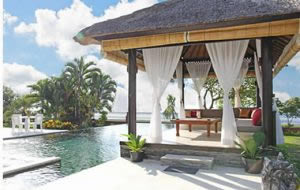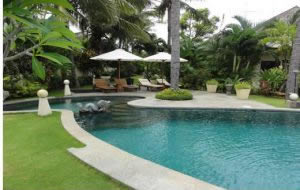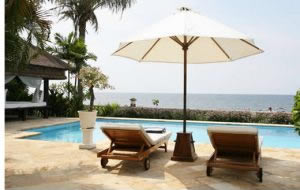 Beautifully presented, our three luxury Villas in North Bali are spotlessly maintained by our brilliant house staff who have been with us for nine years. To experience a relaxing holiday in North Bali is very different to holidaying in the south, as the lifestyle is so much more relaxed and stress free from motor bikes and traffic, which is just like any major city.
Lovina, North Bali is the central tourist spot in the north with many great restaurants, waterfalls, coral reefs and an assortment of night time venues, water sports, hiking and fishing. Every day there are pods of dolphins just off the beach and this is just one of the many tourist attractions to enjoy.
Villa Tri Murti, Villa Segara Indah and Villa Bahagia are all five star luxury Villas. The quality and furnishings suit the tropical lifestyle of the North Bali environment. Our guest reviews have rated the Villas higher than most Villas in the north with an average of 9.8 out of 10.
Staff are multi lingual and highly competent and can not only prepare superb breakfasts, lunches and dinners for your special holiday, but will make your stay a very pleasant experience indeed.
One That you will never forget!
So many of our guests have come back to stay with us again and again as they love the laid back atmosphere of our luxury Villas- North Bali. Not to mention the relationships they have built with our wonderful staff.
Regardless of what you want from your holiday you have all the elements at your fingertips without lifting a finger. Our help desk can arrange transport, tours, dinner bookings, drivers and airport transfers and they are always ready to assist with whatever you need.
All three Villas are Ocean frontage, with privacy and great facilities.
A holiday in one of our Villas in North Bali will be an unforgettable experience and we extend to you our invitation to join us on your next holiday.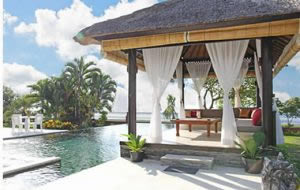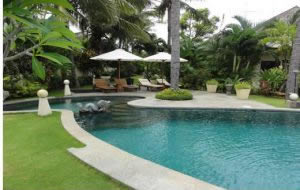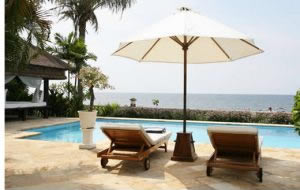 ---
share this luxury Villas north bali page on